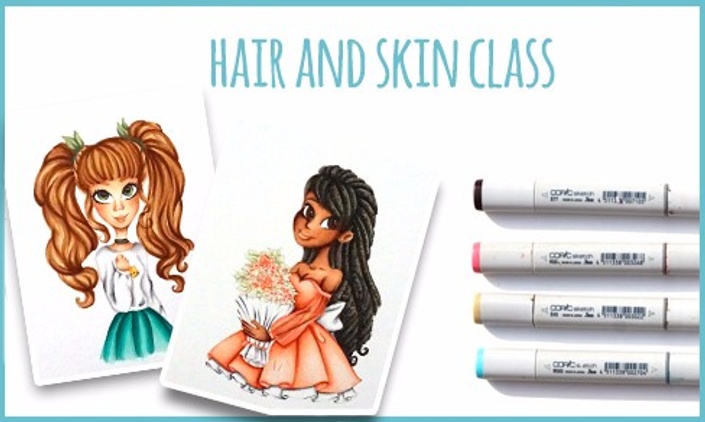 Hair and Skin Coloring Class
Learn about coloring hair and skin using your Copic Markers.
What if you took out your Copic Markers and gorgeous new stamp with big, beautiful hair and you colored her beautifully and those gorgeous locks had so much detail and texture that they just popped off the page?
Well, let me tell you .. you most abso-friggen-lutely can!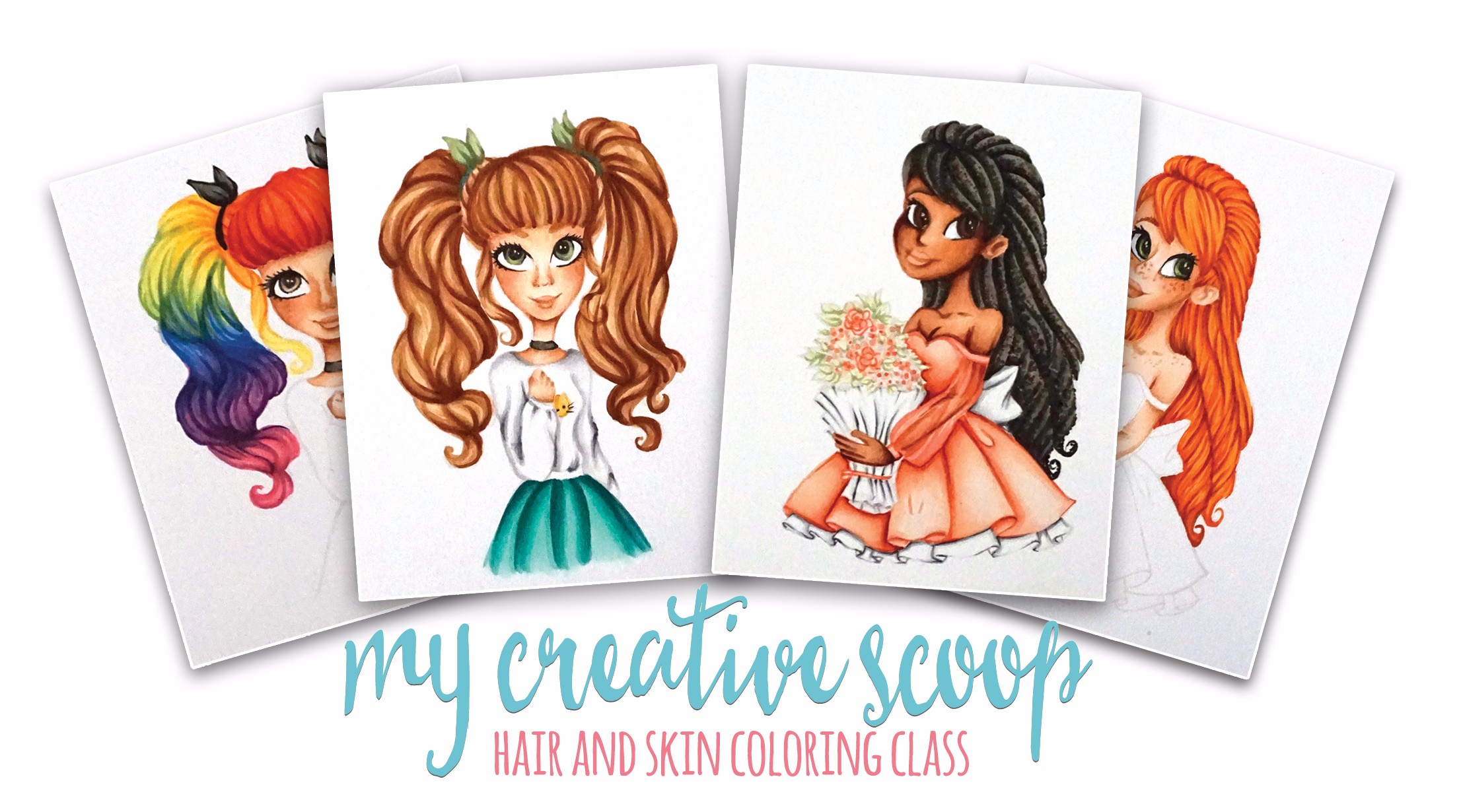 I know.. you're probably thinking yeah right.. that's easy for you to say, Mindy.. you've been coloring for years. Yes, I have but let me tell you, it took years of trial and error. So, what if I could walk you through, step by step, exactly what I do now and teach you how to replicate my techniques using any image!
What if I told you don't need dozens of markers to get a variety of different skin shades.
What if I showed you how to color and shade straight hair and then turned around and showed you how to color the same image and give her curly hair.
That is exactly what this class is about. Making the most of your stamps and markers. Using technique and skill to give you a diversity of different looks.
Pretty cool, right?
---
You are soooo in the right place if...
You have trouble blending your Copics.
You are unsure what colors to use for hair.
If you aren't getting a good blend and your color becomes solid or mucky.
If you are frustrated and unhappy with your colored images.
Tired of searching how to use Copic Markers and start putting them to use!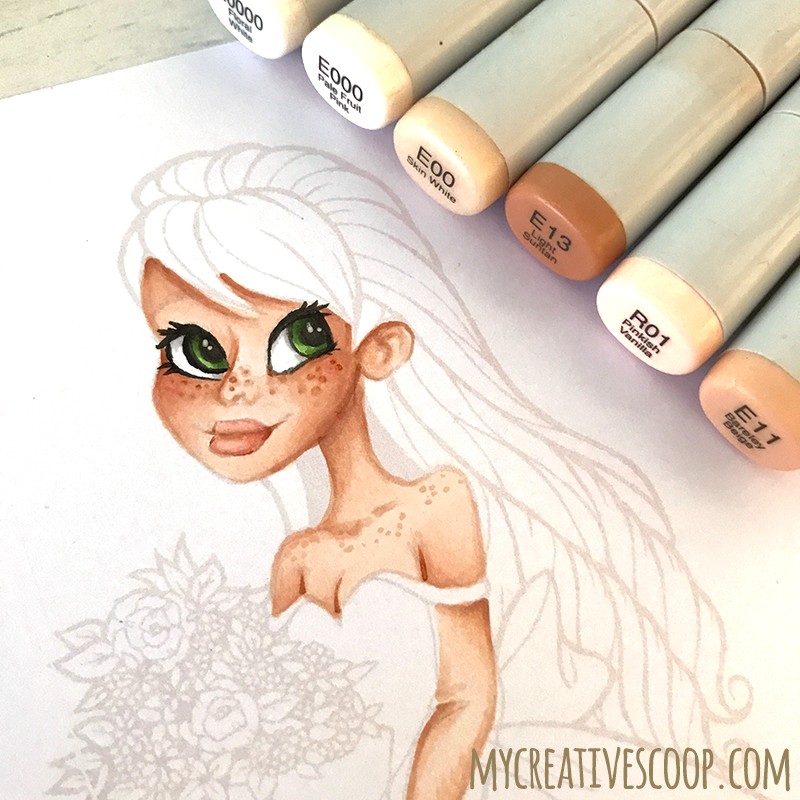 What you'll be learning in this course.
Coloring and shading light, medium and dark skin.
Copic Marker - flicking technique
Simple way to creating highlights in hair.
Creating hair texture.
Simple coloring hair technique.
Coloring Pleats.
Coloring Silk / Sheer.
Hair Techniques
Orange Hair
Burgundy Red Hair
Cornrows
Rainbow Hair
Brown with Blonde Highlights
Teal / Blonde Ombre
Brown Curly Hair
White with a pop of color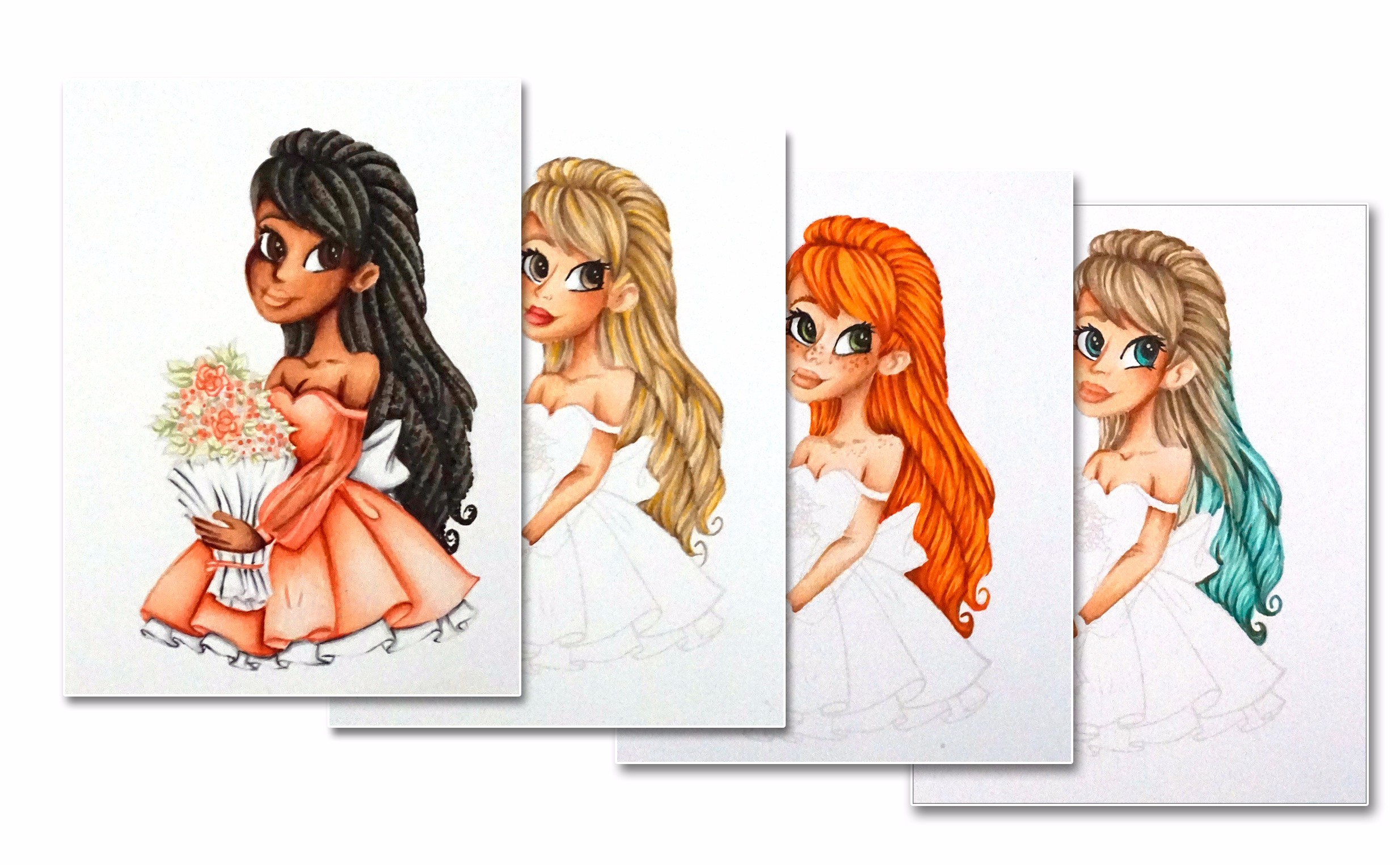 Worksheets
Pre-sized Jade image Worksheet
Pre-sized Blake image Worksheet
Smaller Jade and Blake Worksheet w/color list
Hair Swatch Book PDF
Braided Hair Color Combo Worksheet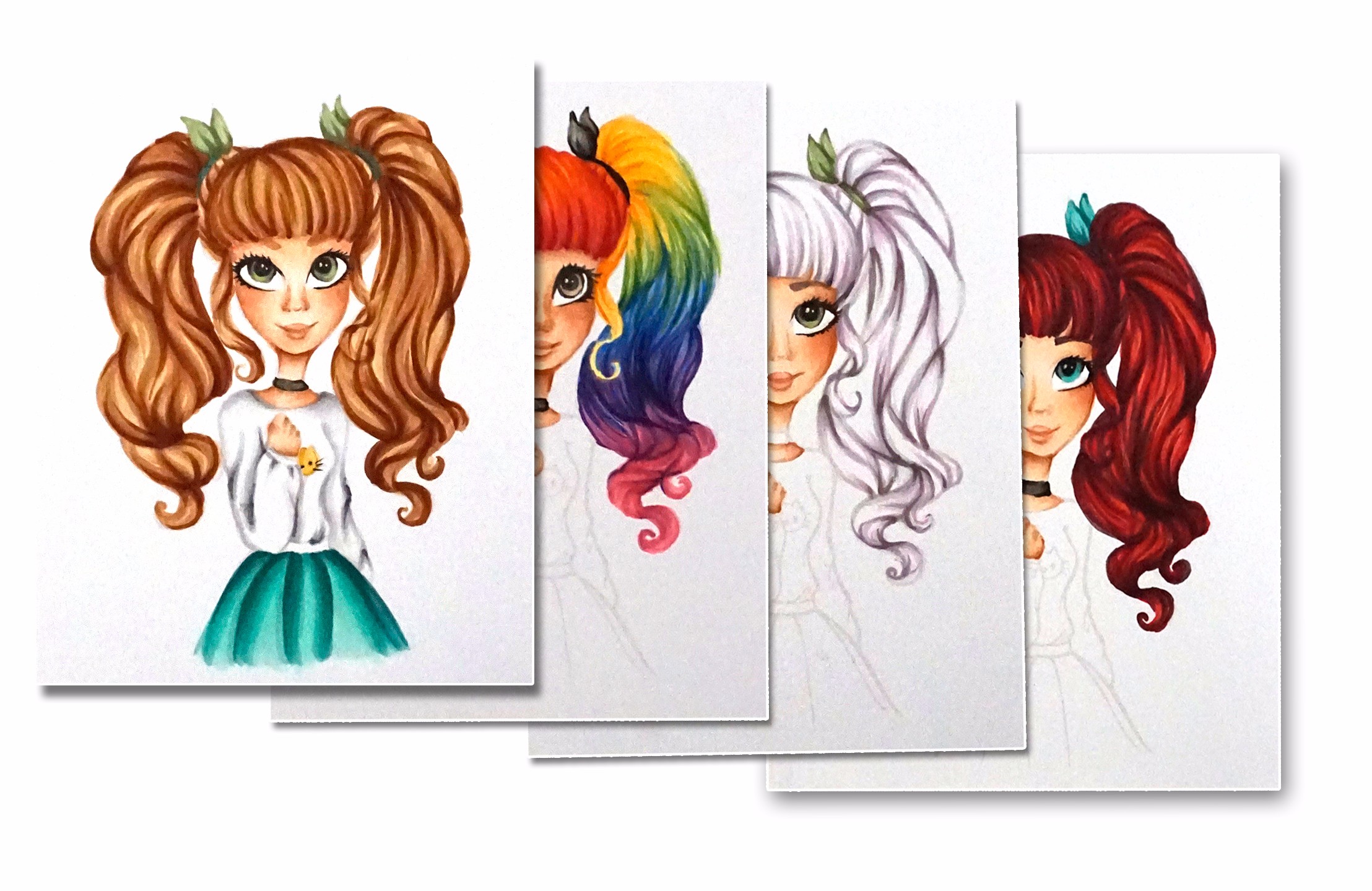 So what are you waiting for?
Join this awesome class and start learning all these awesome techniques that you will be able to replicate over and over again.
Remember -- Once you join you will have LIFETIME access to this course!
Your Instructor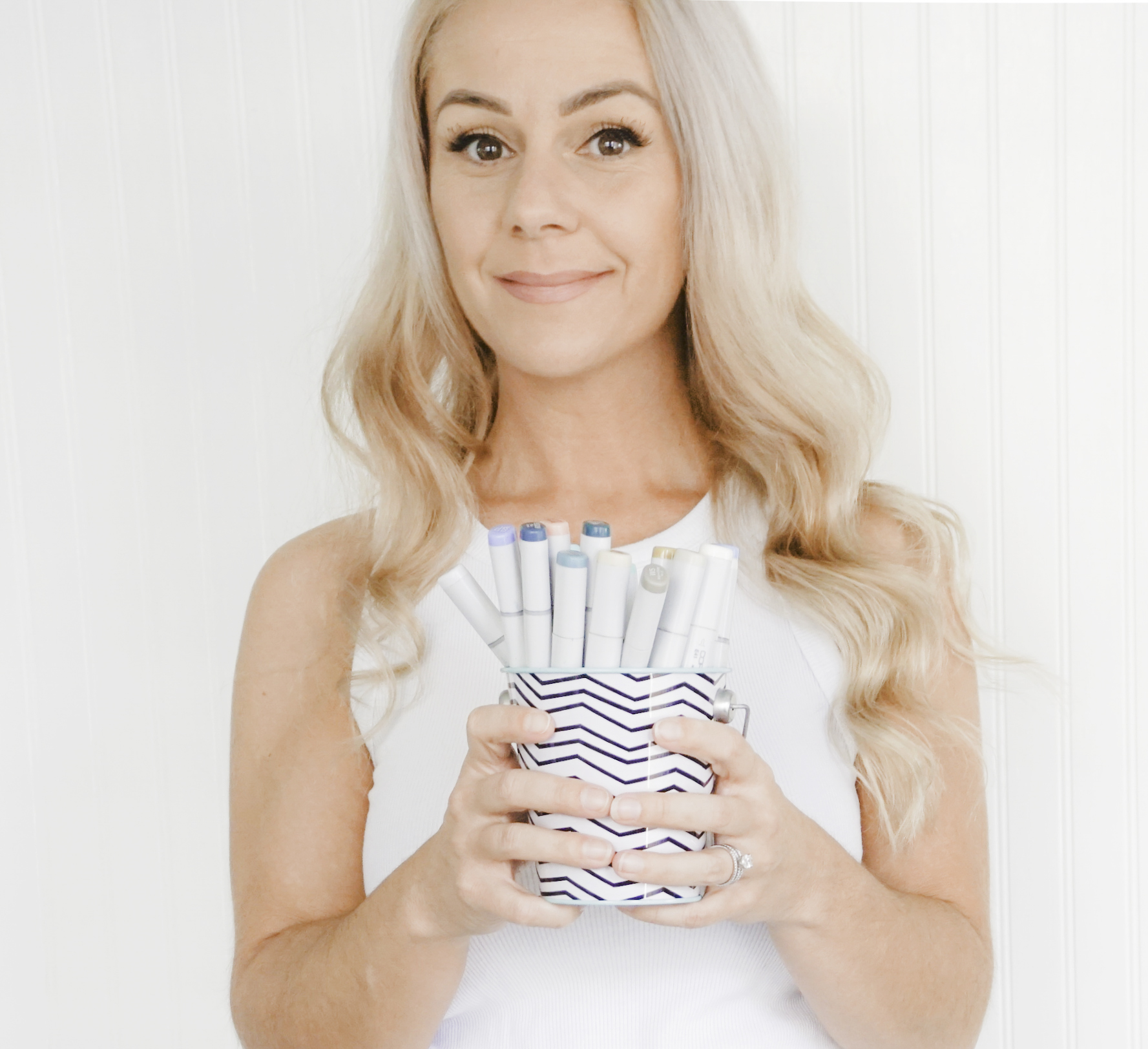 Hi! I'm Mindy. I'm so excited you decided to check out my Copic Marker Classes. I abso-friggen-lutely LOVE to color and share my passion for these amazing markers. I can't even explain how much I love to teach fellow crafters how to use Copics. I'm so excited to teach YOU all of my tips and techniques! For more Copic Inspiration and Tutorials please visit my Blog - My Creative Scoop.
Any questions please contact me at [email protected]